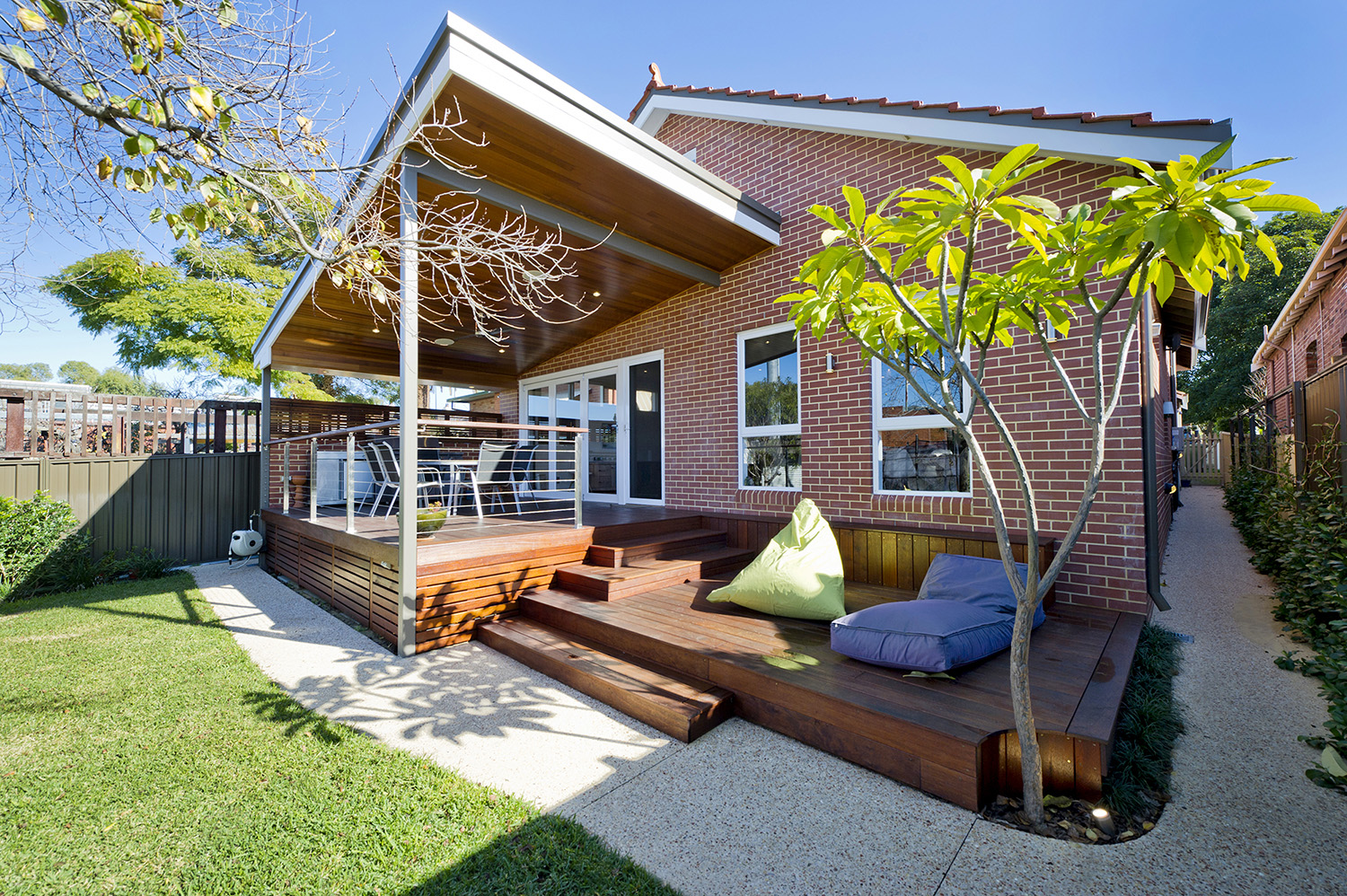 CHARACTER HOME RENOVATION AND EXTENSION WITH ALFRESCO AND LOUNGING DECK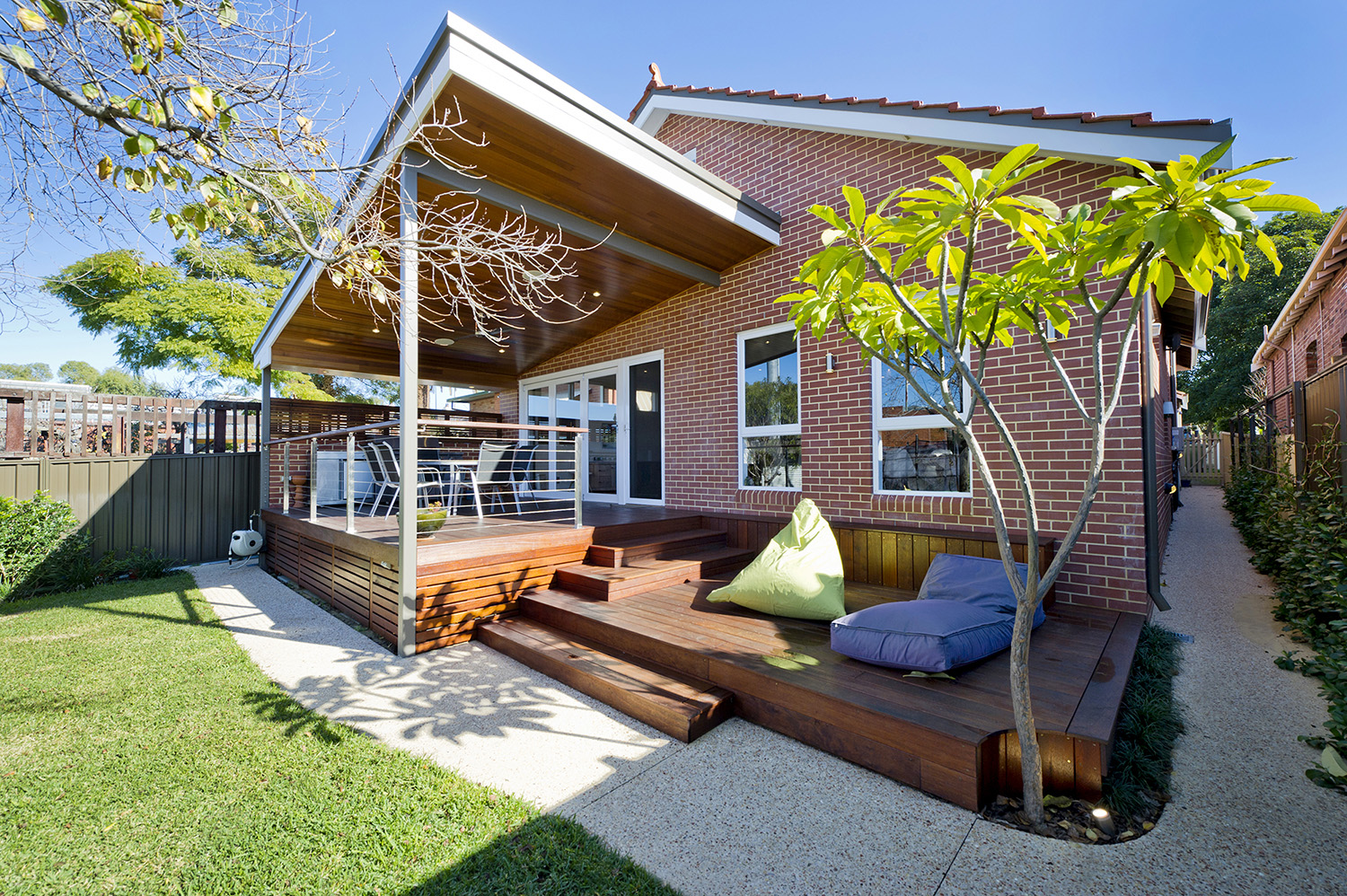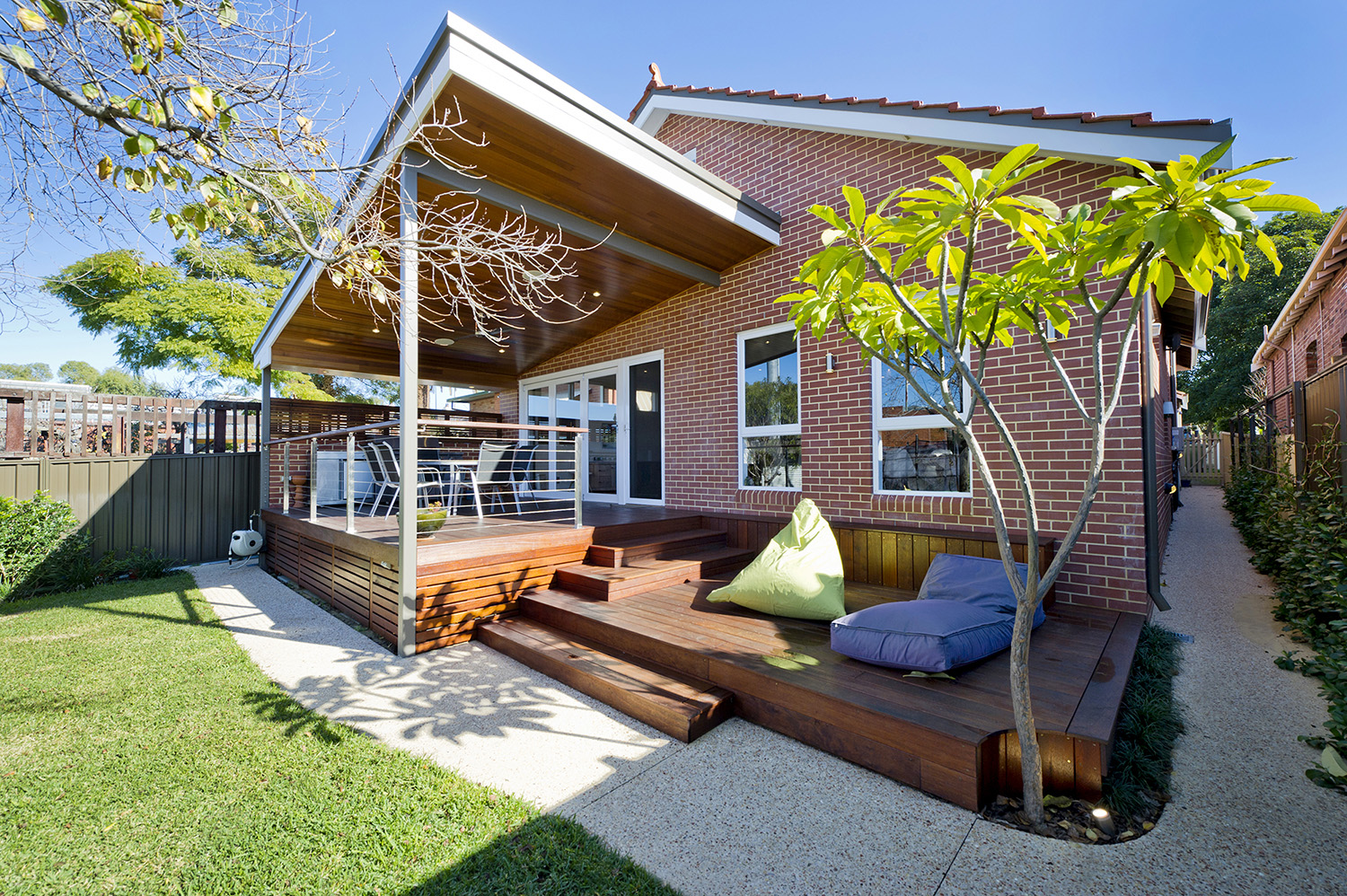 "THE LOWER DECK LOUNGE IS PERFECT FOR RESTING IN THE AFTERNOON AS IT GETS SHADE FROM THE MATURE TREE." - TREVOR
ADDING SPACE WHILE KEEPING IN LINE WITH HERITAGE GUIDELINES
The owners of this classic Californian Bungalow needed more space for their growing family and contacted Amerex to help. We were quick to note that this home is located within the City of Stirling heritage precinct, which meant that certain restrictions were in place. It is very important that council restrictions to heritage homes are considered during the design and planning stages.
MAINTAINING THE HERITAGE STREETSCAPE
One of the key considerations in maintaining the heritage in the City of Stirling, is the impact of any changes on the streetscape. Maintaining the heritage look and feel of the area is important. Fortunately for this home extension, all of the renovation work was primarily at the rear of the home so there was very little impact on the streetscape and the front facade was left entirely untouched!
EXTENSION AT THE REAR: OPEN PLAN LIVING AND ALFRESCO
This home extension and renovation took place almost entirely at the rear of the home. A major home extension at the rear of the residence included a new Living area, Dining, Kitchen, Ensuite, Bathroom, Powder room, Laundry, Walk-in Robes, Alfresco, and an Attic. Before the extension and renovation took place, this old Californian Bungalow was dark and poky with a disjointed floorplan, with a particularly small and dated kitchen and bathroom.
TRANSFORMED FLOOR-PLAN AND FLOW
The new home extension has been completely transformed the floor-plan, and the home now has modern open plan living, providing plenty of space that is flooded with natural light. The modern fixtures and fittings have brought the home into the current era, while being sensitive to the original heritage of the home. The features and character of the by-gone era were carried through to the new areas, with high ceilings, jarrah floorboards and skirting, character cornice and ceiling roses throughout.
UTILITY AREA UPSTAIRS
A particularly interesting feature in this Character Home Extension and Renovation, was the inclusion of an Utility area upstairs which can serve as a multi-purpose space as either a Study, Teenage retreat, or just for Storage.
CONNECTING THE INSIDE WITH THE OUTSIDE
The external alfresco and deck at the rear, have connected the yard with the rear of the home. Previously these two areas were very disconnected.
AND THE VERDICT IS…
The end result is an old home that has been transformed into a livable home with open plan living, a modern kitchen and modern bathrooms. The revised design has delivered a floor-plan that ensures that people move through the home in a way that flows naturally.