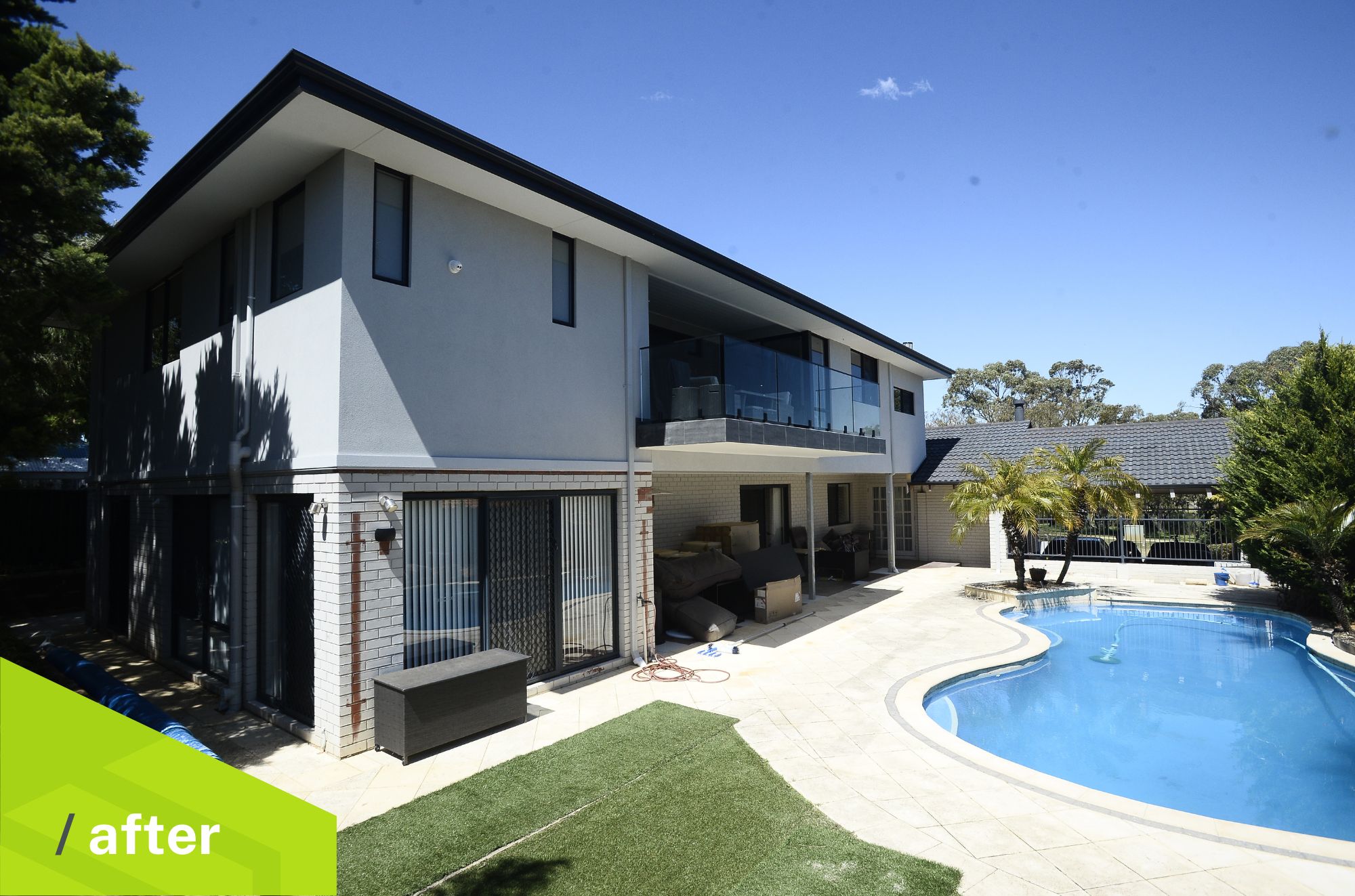 SECOND STOREY ADDITION FOR MULTI-GENERATIONAL LIVING. ONE GENERATION DOWNSTAIRS, TWO GENERATIONS UPSTAIRS!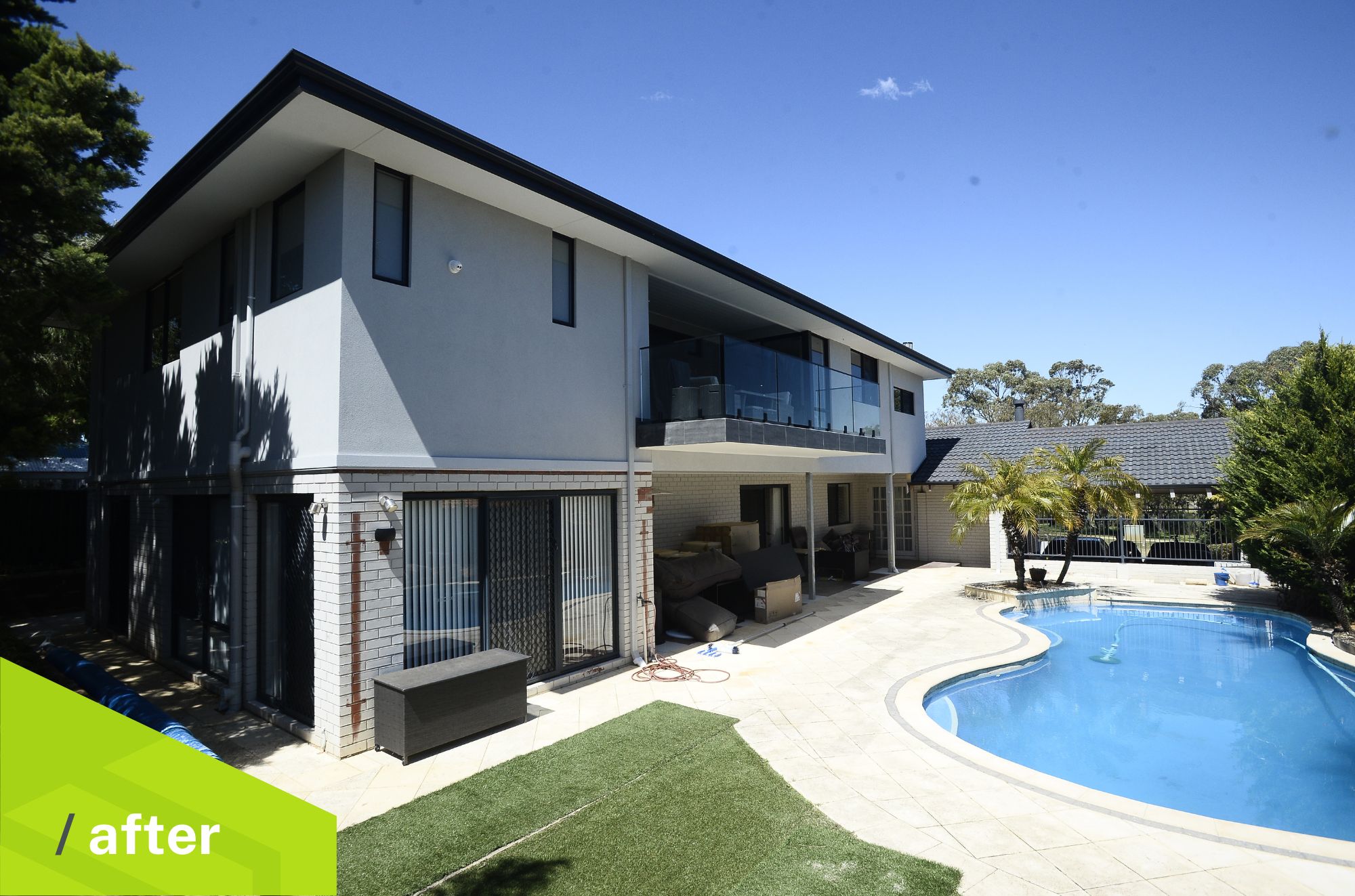 SPACE FOR BOTH GENERATIONS TO LIVE INDEPENDENTLY WHILE ALSO PROVIDING THE CONVENIENCE OF LIVING TOGETHER.
IT'S LIKE AN ENTIRE LUXURY APARTMENT UPSTAIRS
The original family home has had a second storey addition added. Downstairs is now occupied by the parents, and the second storey by the adult-aged daughter, her husband and toddler. The owners describe the second storey as being like a luxury apartment upstairs.
COMPLETE FAMILY HOME  UPSTAIRS
The new addition includes a master bedroom, walk-in robes, ensuite, two childrens bedrooms, spacious open plan living with lounge, dining and kitchen with walk-in pantry.
STAIRCASE AT ENTRY AND REPURPOSED LIGHT FITTING
A new jarrah staircase was crafted with balustrade to match the black accent features upstairs. An original light fitting was repurposed and fitted in beautifully into the stairwell, linked the style at the bottom to the addition at the top.
RECESSED WALL FOR THE TV AND CABINETRY
The design allowed for a recess to be created for the TV and custom-made cabinetry to fit in nice and neatly.
SPACIOUS BALCONY WITH SUNSET AND POOL VIEWS
The open plan living area opens up via a stacking door onto a spacious balcony that boasts a view over the pool and stunning sunset views in the evening.
DELUXE KITCHEN WITH WALK-IN PANTRY
The new kitchen upstairs features a stunning white and black colour palette. The stone breakfast bar is large enough to seat all the family and the kitchen is feature-packed with luxury essentials such as soft-closing draws, wall oven and more.